Best Family Dentist in San Jose, CA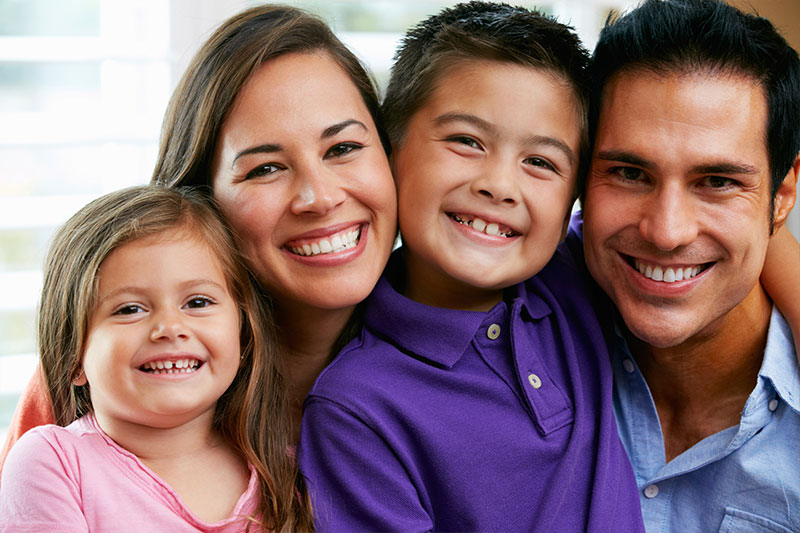 As a family dentist, Dr. Hieu Dao provides dental services to keep patients of all ages orally healthy and smiling. From your child's first baby tooth to the last wisdom tooth, Dr. Dao will be your dental health partner, helping to prevent common dental and oral health concerns, while providing safe, modern, and effective dental solutions at every stage of teeth development.
Our Range of Services
At Forest Dentistry, we provide an array of children and adult dentistry services to ensure proper tooth development, beautiful smiles, and proper and complete oral function at all times.
All our procedures begin with a thorough examination of your mouth, where Dr. Dao examines your teeth and gums, as well as the tongue, jaw, salivary glands, neck, head, and other areas of your mouth, neck and head to check for any abnormalities such as cracks, lumps, bleeding, swelling, ulcerations, discolorations, and so on. In some cases, further diagnostic procedures may be necessary, such as biopsies to check for oral cancer.
Our services include:
Preventive care – regular dental examinations and teeth cleanings are essential. Many patients do not realize that the health of your mouth is a direct reflection of your overall health and wellbeing. Through an oral examination, we can detect cavities, gum disease, and other oral issues, as well as spot early warning signs of other diseases in your body, including diabetes and cardiovascular diseases.
Restorative services – when signs of oral damage are detected, Dr. Dao can recommend an appropriate treatment option to repair the damaged tooth or smile while ensuring that as much of your healthy tooth structure is preserved.
Advanced services – we also offer an array of more complex treatments like orthodontics, dental implant supported tooth replacement, and oral surgery.
Emergency care – we are always prepared to see patients at short notice with urgent care appointments on the same day you call our office. Our objective is to provide fast pain relief and begin the restoration of your oral health right away.
We realize that you need a dental professional who understands the importance of integrating general health care policies into your oral health care plan can help to improve your dental health and overall quality of life, as well as that of your loved ones. Schedule your appointment today to begin your dental treatment with a trustworthy dentist.